The Ernest Hemingway Home and Museum is home to approximately 40-50 polydactyl (six-toed) cats.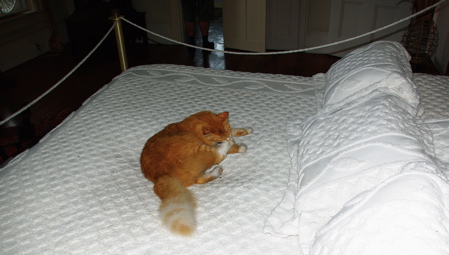 Ernest Hemingway was given a white six-toed cat by a ship's captain and some of the cats who live on the museum grounds are descendants of that original cat, named Snowball.
Snowball cudled by Heminway´s sons.